bio
An Italian-Nigerian songwriter born in Verona, Anna has been singing since childhood. Reggae, soul, and R&B are the styles in which her voice feels at home.    
In 2016, Anna wrote her first songs and then recorded her demo EP "Part of Me" at Sotto il Mare Recording Studio in 2017.    
Every song was originally conceived to be performed only with voice and a guitar. Now the music project is evolving with a full band line-up: Pietro Girardi on guitar, Andrea Montagner on bass and Pietro Pizzoli on drums. They have brought new life to the arrangements, which are now more intense and sophisticated without losing their delicacy.  
They presented the project during an intense period of touring in the summer of 2019.  
In June 2021 they were selected as a top 10 finalist band at the Color Fest Contest; in July they won the regional contest of Arezzo Wave (Veneto).
They released their debut EP "Monsters" on October 15.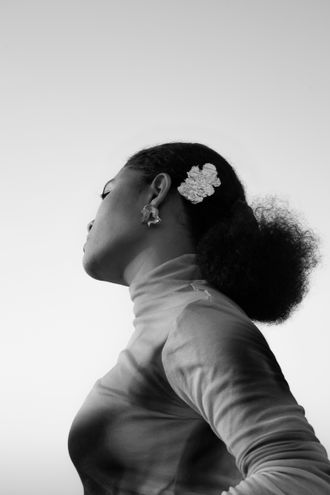 Anna Bassy è una cantautrice italo-nigeriana, nata e cresciuta a Verona. 
Si appassiona fin da giovanissima alla musica e al canto: reggae, soul, R&B, gospel, sono i generi di cui si innamora che la stimolano ad esplorare il suono della sua voce.  
Scrive i primi pezzi inediti nel 2016 e li raccoglie nel Demo EP "Part of me". Nei brani risuonano vari mondi: affondano le radici nel soul, hanno venature pop, ma richiamano a tratti il folk, a tratti esplorano le sue origini africane.    
Sono nati dalla sola voce accompagnata da una chitarra acustica, ma per presentarli live, Anna ha scelto di farsi affiancare da una band - un trio formato da Pietro Girardi alla chitarra, Andrea Montagner al basso e Pietro Pizzoli alla batteria. Con loro, le composizioni si sono arricchite di contaminazioni e nuove sfumature, strutturandosi in maniera più sofisticata e intensa, senza però abbandonare la linea di essenzialità e delicatezza che contraddistingue il linguaggio espressivo di Anna Bassy. Ogni musicista infatti, ha saputo far incontrare le competenze e lo stile del proprio percorso musicale, con la visione artistica peculiare di Anna, da sempre alla ricerca di un suono "autentico" nella musica, come nella vita.   
La presentazione live del progetto parte dall'aprile 2019 e ottiene fin da subito ottimi riscontri. La band ha all'attivo circa 50 date e la partecipazione ad eventi prestigiosi tra cui il festival "Suoni di Marca" a Treviso.    
A giugno 2021 la band è selezionata tra i 10 progetti finalisti del contest del Color Fest, mentre a luglio vince l'Arezzo Wave Contest per la Regione Veneto.
Il 15 ottobre è uscito il debut EP "Monsters".
"

Anna Bassy, italo-nigeriana nata e cresciuta a Verona, ha di quelle voci che staresti ore e ore ad ascoltare. Canta come fosse nata per farlo (e probabilmente è proprio così)." - Claudia Mazziotta
— Rockit
COULD YOU LOVE ME - NEW VIDEO OUT NOW
"

una canzone di una bellezza cristallina, nuda, diretta, senza filtro, anima a fior di pelle. Una canzone che parte con sola voce e silenzio, e poi durante il suo incedere si mostra sempre più elaborata in ogni elemento, dalla moltiplicazione di quella voce, alla raffinatezza dell'arrangiamento alla bravura dei musicisti che la suonano." - MTV New Generation